Hi! I'm Sue Raisty and welcome to my blog. Here's a little bit about me...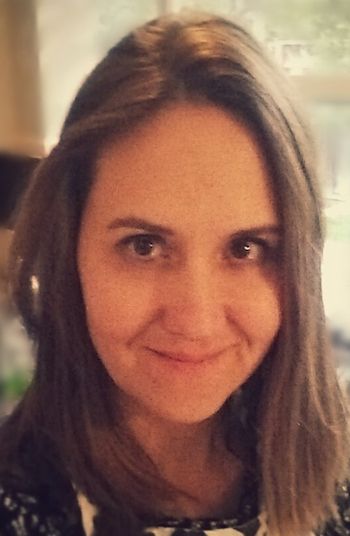 The professional
I'll start with the professional:
Many years ago, I graduated from MIT with a BS in Computer Science. I immediately moved to Silicon Valley, worked as a Software Engineer for a few years, and then moved into Software Product Management.
I enjoyed Product Management for many years, working both as an employee and independent consultant.  As I became more senior, to the point where I ran the Product group at a few companies,  my learning leveled off and I started to become bored and listless. I would think back to when I was engineer, at the start of my career, and how I could not WAIT to get to work each day and how I loved it. I wanted that feeling back in my life, so I took 3 months off to attend a coding bootcamp in 2018. I then got a software engineering position  One Concern, where I worked as a Frontend Software Engineer for four years.  I loved One Concern, but in December 2022, corporate financial difficulties resulted in layoffs of 60% of company staff, including me.

So now I am looking for a new Senior or Staff Software Engineer position.  My speciality is frontend (user interface) development.  My years of product management experience have made me obsessed with the user experience – it's basically baked into my DNA at this point. Working on the frontend is the best way for me to leverage this obsession, my previous product management experience, and my development experience  for the benefit of the customer and my employer. Plus, I really enjoy  working with Product Managers, User Experience designers, and customers.
I love being a software engineer and have a newfound appreciation of it because I spent so many years away from it doing product management, which was fine but not as much fun. As an engineer, every day I get to wake up and solve puzzles, and best of all, I know right away whether my solution succeeded or not.  It's easier to learn and improve your skills when you have the immediate feedback that coding and building gives you, and I find that very rewarding and challenging.
Personal
Mother of two active boys
Silicon Valley resident (near San Jose), but born and raised near Boston (wicked awesome!)
Backcountry backpacker and hiker
Room mother, soccer mom, band mom, and kid chauffeur
Adoptive parent & advocate of adoption
Zealous researcher of issues that matter
Contact Info
The best way to contact me for professional opportunities is via LinkedIn.