Hi! I'm Sue Raisty and welcome to my blog. Here's a little bit about me...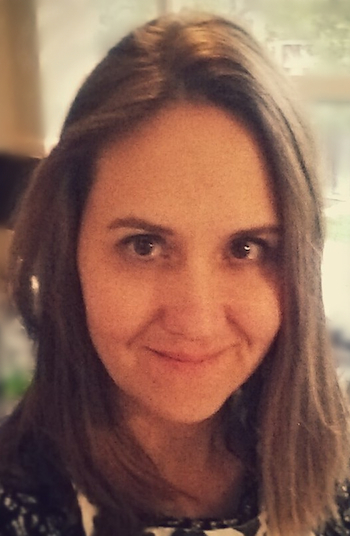 Who I am: the quick bullet points
I'll start with the professional:
Product management consultant / contractor to Silicon Valley software companies
Coach and mentor to Product Management leaders
Former software engineer and IT consultant
Occassional User Experience Designer
No-bull communicator, teacher & conference speaker
Self-employed entrepreneur, running a boutique consulting firm that employs several sub-contractors
Former technical co-founder of a semi-successful high tech startup
Graduate of MIT (BS in Computer Science) and Kellogg (MBA)
Born-again Software Engineer, learning programming again, after a REALLY LONG break.
Next, the personal:
Mother of two active boys
Silicon Valley resident (Los Gatos), but born and raised near Boston (wicked awesome!)
Trail runner & 5K race enthusiast
Room mother, soccer mom, Little League fan, and kid chauffeur
Adoptive parent & advocate of adoption
Zealous researcher of issues that matter
Aficionado of smart comedies and dark cable TV dramas
Wannabe writer (thus, this blog!)
Recently divorced and dating (I have some online dating battlescars).
My career, summarized
I've worked in high tech for my entire adult life. I worked as a programmer at MIT CSAIL (it was called LCS then) and National Semiconductor for a few years, and then I co-founded a "somewhat successful" Silicon Valley startup, ZSP Corporation.
Once ZSP landed A-series funding, I got kicked off the Board of Directors. It hurt, but was justifiable -- I was very focused on the technical and hadn't yet developed a "business mindset." To make sure it would never happen to me again, I moved to Chicago and went to Kellogg for 2 years to earn my MBA. Then, to pay off my massive student loans, I went to the "dark side" -- Management Consulting for one of the big firms-- for 2 years. My consulting specialities were enterprise software package selection and turning around failed IT projects at Fortune 500 companies.
I then returned to Silicon Valley, moved into Software Product Management, and I've been hooked ever since. I worked as product manager at two startups that were eventually acquired by Motorola. I then worked at Actuate for several years, eventually becoming Director of Product Management.
After adopting my kids, I needed more control over my travel schedule, so I left Actuate and started my own Product Management and Product Marketing Consulting firm. As a consultant, I've had the privilege of helping several Silicon Valley startups and mid-sized companies define and launch innovative products. I've also been a coach to several gifted, up-and-coming product management executives.
My full resume is on LinkedIn.
Over my career, I've helped over 20 software companies define and launch successful software products and online services. I've had my fingerprints on the development of dozens of products over countless releases. I've also analyzed over 300 enterprise software products (not including mobile apps) in gross detail on behalf of my clients.
With that much hands-on product experience behind me, my "pattern recognition" skills are second to none when it comes to product management, software product design, and enterprise product features.
Who I can help (my "sweet spot"):
The client's main line of business is selling software (or hardware with a critical software component)
The client is a funded startup (post A-series) or a small to mid-sized company, either private or public, with revenues <$500 million.
The client is located in the San Francisco Bay Area (the South Bay is ideal) or has no issue with my working remotely 75% of the time. (I limit travel to one week a month).
The product is primarily sold to other businesses (B2B or Enterprise), as opposed to purely consumer products.
The product is a cloud-based service or an on-premise server, accessed via a mobile app, web browser, or desktop client.
Although not mandatory, I'm happiest when the product has a technologically interesting component, that does more than simply automate a business workflow. Examples: analytics, infrastructure, virtualization, cloud infrastructure, databases, security, scalability, high availability, APIs, integration challenges, developer kits, etc.
Not my thing:
Games, entertainment, porn, gambling
AdTech, marketing tech, and ad-supported businesses models. I worked on these in the past and I was truly frightened by the potential to completely undermine individual privacy and democratic institutions.
Standalone mobile apps or desktop apps, where there is no back-end service or server.
Custom or in-house software development, where the "product" is used by only one "customer"
Big, bureaucratic companies (F.U., "Net 90" payment terms!)
Traveling more than 25% of the time. I need to see my family!
ProJECT management. I do ProDUCT management, not proJECT. I manage proJECTs all the time, but it's not my professional focus.
Companies with "brogrammer" centric cultures. While I enjoy ping-pong and beer as much as anyone, I don't like conducting business in a frat-house environment.
Contact Info
Here's how to contact me or follow me on social media.