Hi! I'm Sue Raisty and welcome to my blog. Here's a little bit about me...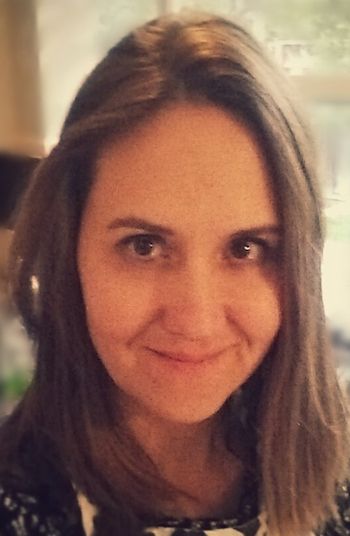 The professional
I'll start with the professional:
I graduated from MIT in the 90s and immediately moved to Silicon Valley. I spend the first 4 years of my career as a software engineer. I then moved into Software Product Management for the 17 years, working at various companies as an employee or independent consultant.
I enjoyed Product Management for many years, but eventually my learning leveled off and I started to become bored and listless, even though I still loved the software industry. I would think back to when I was engineer, at the start of my career, and how I could not WAIT to get to work each day and how I loved it. I wanted that feeling back in my life, so I took 3 months off to attend a coding bootcamp. It was a great decision because I absolutely LOVED coding, and I fully commited to making the career swith.
Nowadays, I'm a senior Software Engineer at One Concern. My speciality is front-end (User Interface) development and working with Product Managers and User Experience designers. I love my company (the most diverse tech company in SV) and I love my job. Every day I get to wake up and solve puzzles, and best of all, I know right away whether my solution succeeded or not (something I never got in product management).
Personal
Mother of two active boys
Silicon Valley resident (Los Gatos), but born and raised near Boston (wicked awesome!)
Trail runner & 5K race enthusiast
Backcountry backpacker and hiker
Room mother, soccer mom, band mom, and kid chauffeur
Adoptive parent & advocate of adoption
Zealous researcher of issues that matter
Contact Info
Here's how to contact me or follow me on social media.